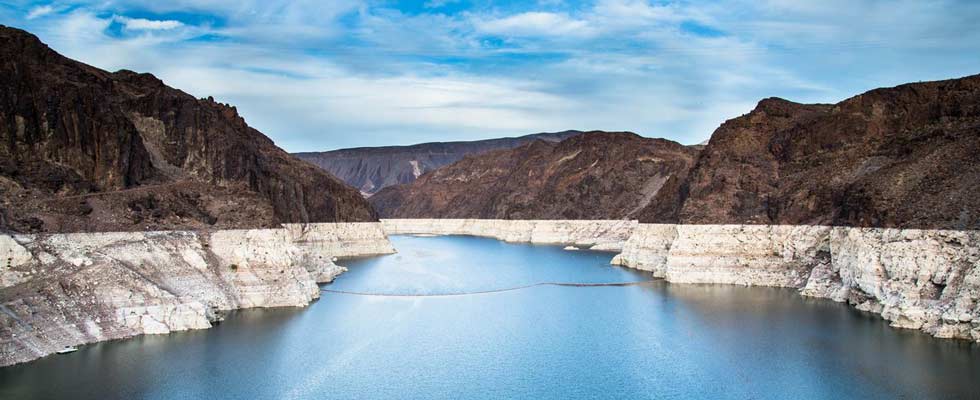 UPDATE: I located a chart of Lake Mead historical water levels, and put it below the fold (click on "more…")
MSNBC has an article out today sounding an alarm on the Southwestern United States' fresh water situation. Not only is the wage gap between rich and poor workers reaching pre-depression levels, we are also threatened by a "dust bowl" similar to the same period of time.
While traveling in Nevada two weeks ago, I was able to travel to see the Hoover Dam and Lake Mead. A thick layer of bleached rock formed a ring around the reservoir, showing the loss of billions of gallons of fresh drinking water. The level of the lake fell a hundred or more feet below a run-off/overflow culvert.
After seeing this first hand it is easy to believe the article: